Get Yours
Free 1-Hour
Consultation Now
Our Successes Speak For Themselves Employ developers for Shopify
You can always get top-notch Shopify Development services from us, which speak for us and our accomplishments.
Why GMS For Shopify Development?
Whether you're looking for custom apps, extension development, theme development, or template design, our Shopify developers will provide solutions tailored to your company's needs at a reasonable price.
Our Shopify remote developers are experts at building dependable e-commerce sites with gorgeous designs and straightforward user interfaces. Get access to experts who can implement best practises for the industry while adhering to high standards of quality and adapting to Shopify development trends.
Create A Big Name For Your Business
With Shopify Development
GMS offers top-notch services and aids in building a strong online presence because it is the market pioneer in Shopify eCommerce development. Our team makes use of all the Shopify platform's benefits in this competitive market at a fair price. Our team has delivered all the fully realised benefits for the user experience and client satisfaction.
Our staff members are up to date on the newest marketing and customization trends. Our team continues to offer assistance and maintenance after the website has been developed to guarantee reliable operation.
We ensure that our dedicated full-stack development team is assisting you at every level of development because we are the most widely used full-stack development company. This includes UI & UX strategy, DevOps services, web application development stack, current Agile, and cost-effective web application solution. For your startups, SMEs, and large-scale organisations, use our top-tier experience to develop high-performing online and smartphone application solutions.
We provide Full Stack development solutions with a results-driven approach using our agile development methodology. To design successful minimum viable products, the GMS team consists of a product manager, UI/UX expert, full-stack developers, QA, and production deployment and optimization experts.
Shopify Store Development
Complete Shopify development store with integration of payment methods, product classification, and design modification.
Shopify apps provide strong user interfaces for buying, managing vendors, transactions, inventories, marketing, and other functions.
Shopify Store Migration Services
Use the user-friendly interface to easily establish a dynamic, customised Shopify store after migrating your online store to Shopify from another platform.
Create an amazing customer experience by utilising Shopify mobile applications, which seamlessly sync with online stores and enable customers to make purchases using smartphones.
Shopify Theme Development
Themes for your website can be created by customising an existing concept to suit your demands for Shopify software development services. They are feature-rich, loaded with functionality, and optimised for mobile devices.
Shopify Support & Maintenance
Full assistance for site audits, app integrations, and bug fixes for challenging Shopify problems. assistance with a thorough redesign of the Shopify online store's development.
Take Advantage Of Our Team's Shopify
Developers Right Away!
At GMS, you may benefit from the expertise of seasoned Shopify developers who can complete a sizable project in the allocated time.
Mohit Sharma is the senior-most Shopify developer having experience of more than 2 years. He worked on almost all kinds of business projects from different niches. The development solution will be up to the mark whether the company is a start-up or an SME.
Himanshu Sharma is the senior-most Shopify developer having experience of more than 1 years. He worked on almost all kinds of business projects from different niches. The development solution will be up to the mark whether the company is a start-up or an SME.
Anirudh Sharma is the senior-most Shopify developer having experience of more than 1 years. He worked on almost all kinds of business projects from different niches. The development solution will be up to the mark whether the company is a start-up or an SME.
Would You Like An Ecommerce
Store With A Unique UI/UX And A
Strong Brand?
Use GMS to hire seasoned Shopify developers, creative e-commerce experts, Shopify designers, and testers. Our Shopify development services are well-liked by small and medium businesses, agencies, and start-up e-commerce businesses. Hire a Shopify developer to start collaborating with you right away. Our Shopify developers are experts at creating visually engaging tales for online stores that captivate customers.
We at GMS consistently keep our clients informed about new market trends and the status of their projects, which aids in the development of an open rapport with them.
Flexibility In Hiring Model
Employ a Shopify developer to upgrade your online store's fundamental features, such as social network integration, a variety of sales channels, discount coupons, and more.
Cyber theft never poses a threat to customer information, payment gateways, or transactional data. Online stores developed by our Shopify developers are safe from spyware and hackers.
Increased Core Capabilities
Focus on what you do best while our team of Shopify experts handles the other responsibilities. Your store may become a multi-channel powerhouse of company administration that handles marketing, sales, store design, client relations, inventory control, and more.
Integration Of Social Media
Strong social media integrations enabled by our Shopify custom development can completely transform your e-commerce business. To encourage more relevant sales, we connect your online store with all social media platforms (Facebook, Instagram, Twitter, YouTube, etc.).
Give customers a more convenient and customised mobile shopping experience. To establish an eCommerce app with features like a shopping cart, customer profile, and mobile-responsive designs, hire Shopify app developers.
Employ Skilled Shopify Developers to Meet Your Solution Needs
Our Shopify developers have the highest level of experience to construct the custom Shopify development in accordance with the client's vision. Our skilled team effectively ran the project by combining the technology, APIs, and theme. To deliver the proper online eCommerce shopping experience, we operate using high-quality code.
A straightforward and transparent hiring process for full-stack web application developers is provided by Global Matrix Solution. We guarantee to provide development services of the highest calibre, and all of our cost requirements are open and transparent.
We Offer Efficient Shopify
Development Services
For their clients, our teams of incredibly effective and skilled developers create
a range of Shopify development services.
As a young and impressionable girl, Maeva spent a lot of time in her mother's braiding shop in Perth, Australia.
Heart Sticker appreciates stickers, sticky art, good design, and the messages they convey. Come explore, share, and learn about a wonderful medium.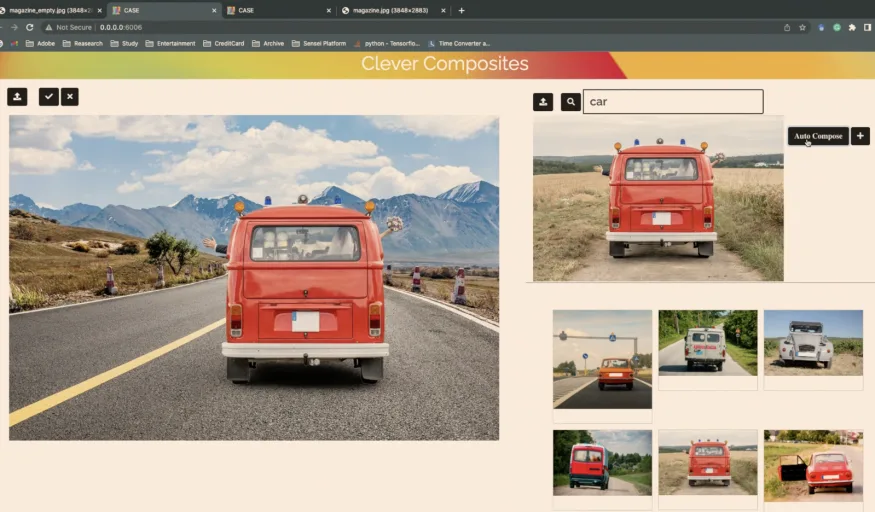 Sincla is a company that makes customised wooden boxes. We don't use glue or staples.
Hire Shopify Developer As Per Your Need
To successfully hire a full-stack web application developer for your project, you should carefully consider your needs and budget.
We'll provide a fully signed NDA for
your Project's confidentiality
4 to 6 Years of Exp. PHP Developer 160
hours per month
Build a SCRUM
Team of 5 Developers
Frequently Asked Question
Want To Hire A Shopify Developer To Work With You?
You can use GMS for the creation of your Shopify website since we constantly value building strong relationships with our clients by giving them excellent services.