What should a company brochure include?
Simple, cost effective, beautiful
The most efficient approach to get your business online may be with a brochure site.
The beauty of a brochure web design is in the simplicity, showcasing your goods and services with thoughtful text and eye-catching imagery.
What is a brochure website?
What is a website brochure?
Essentially a digital version of your company's physical brochure.
A brochure site contains all of the content included in your company's brochure, but it has been converted into a website so that it can be seen on desktops, laptops, tablets, and smartphones.
Your Website Design Process.
Your new website may be operational in only four simple steps.
The first step is always to get to know you and your company so that we are aware of your corporate objectives and ideal target market.
We'll present an initial functioning homepage design with a justification once the website is up and running, and we'll collaborate with you to decide on a design path.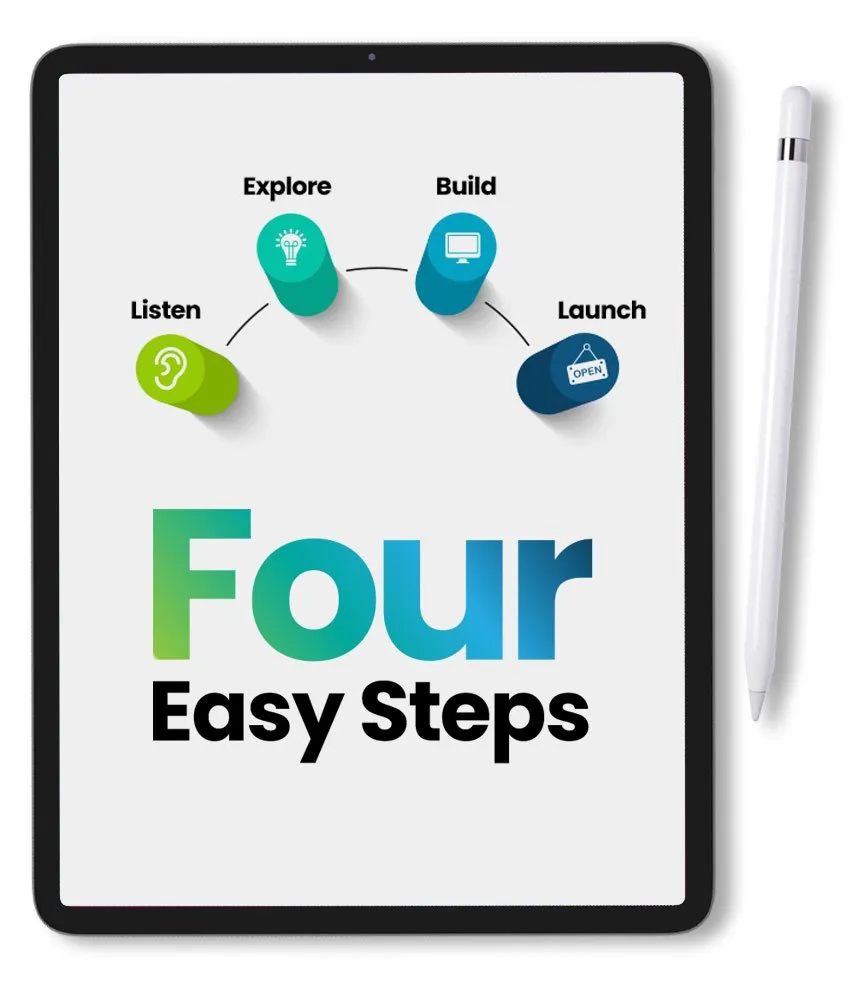 Next, we'll gather your content and get to work developing your fantastic website from start to finish while keeping you updated on our progress.
Once the website is operational, it is time to market it and make sure it reaches the target demographic.
Wonderfully Simple. Incredibly capable.
Our websites appear to be very simple and elegant, yet they are actually very strong.
WordPress is the platform on which we develop the majority of our websites, giving you the freedom to make changes to it as and when you see fit. Furthermore, it gives you an excellent platform to expand as your organization expands, even though it may serve you perfectly well for many years to come.
Website design packages
that are perfect for any industry.
We have created websites for a variety of sectors and companies over the years. We have here selected a few popular ones, but we can design for any market.
Is a brochure site right for me?
Do I need a brochure site?
Yes, if you want to create a professional internet presence that looks fantastic and effectively conveys what you're selling.
The majority of business websites are basically brochure sites; your needs may change only if you need additional features than a straightforward contact form. We construct our brochure websites using WordPress in order to give you a long-term solution that can be changed as your company grows.
Frequently Asked Question
Contact Us To create Brochure Website.
GMS Brochure Website developer experts can assist you with your needs. You already have ideas for creating your business card, and we'll turn them into reality.