Create a Mobile App for On-Demand Home Services?
Keep tabs on the employees' availability, geo-locate their whereabouts, and also plan out their commutes to minimise delays.
Create email and SMS templates to send your customers invoices and messages about automobiles.
A client database is also maintained as a result of the home services app development procedure we use, and clients are given access to important details regarding the location of their home and its maintenance history.
Automating And Scheduling Dispatch
Experts are automatically allocated tasks based on criteria based on skills, location, or groupings.
GMS offers a very engaging and simple application experience. The innovative booking system powers the applications.
An excellent dashboard is given to the administrator to help them run their organisation quickly and efficiently. The client may also place orders using the Admin panel.
Professional Service Application
High-end functionality are built within the application itself for both regular users and professionals.
The software we give you enables you to manage your home services marketplace with a user-friendly yet robust super admin panel or super provider panel.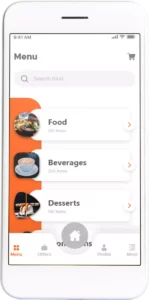 Efficient Home Service Solutions With Online App
Top-Notch Home Services Solutions
GMS helps you to kickstart your home services business and take it to a next level
Fulfill your On-demand APP Development Vision
Take Your Business To Next Level With Our Web Development Solutions
Best App Development Company
Give us your suggestions, and we'll create an app that your users will adore. Who believes us? CEOs, directors, and business owners. They adore our guarantee, reputation, and customer-focused philosophy. In today's industry, entering the mobile app market is essential for business success. Our designs are intended to increase sales and expand your clientele. With our end-to-end solutions, let us assist you in catching up to your competitors.
Get Your
Free 1-Hour

Consultation Now
Contact Us To Get Your On-Demand Home Service App Developed
GMS On Demand Home Service App experts can assist you with your needs. You already have ideas for creating your home service application, and we'll turn them into reality.