Hire An iPhone App Developer
Effective Method

current technology

Integrity and Trust

Excellent solutions

Get the top of the line.

Good Development
The iPhone is considerably known as the most famous Smartphone and one of the strongest brands of the cell phone industry. Almost every year, it comes in a new model with extended features. It is why every other Smartphone manufacturer is still trying their best to beat this.

Hiring iPhone app developers from Global Matrix Solution has a number of benefits because you don't have to be an expert to fix your problems. We have a group of programmers with a proven track record in creating iPhone applications. To obtain high-caliber, perfect development services on time, you can hire professionals from Global Matrix Solution.
Reasons Why Hiring Is A Good Decision
The greatest development solutions are provided by our elite team of iPhone app developers at Global Matrix Solution, which is the top development business in India. A developer only has to be informed of the precise requirements you have for your app, and they will then work to meet those needs. We provide these app solutions to ensure that your iPhone app performs successfully in the market.
Rich web applications that leverage Drupal's LAMP technological stack (Linux, Apache, MySQL, and PHP) and are adaptable to other apps, web servers, website management tools, and programming languages are what we build, test, deploy, and store.
Our e-commerce software engineers frequently leverage open source e-commerce suites when creating custom web stores since they have industry-specific expertise in doing so. Additionally, we may incorporate marketing gateways, comprehensive catalog tax and search services, and business intelligence and statistics systems.
We streamline the procedures for producing, editing, sharing, revising, and archiving content. Written content, films, polls, podcasts, and images for infographics all fall under this category. The mobile management link, local authorization, workflow editors, dynamic management agreements, and content tagging and taxonomy management are examples of CMS customization tools.
We are constructing unique Drupal modules and getting ready for Drupal Core and third-party modules. Advanced search engines, caching and compression features, multi-category menus, multi-site layouts, RSS feed linkages, user profiles, social network extensions, and performance tools are all handled by special modules.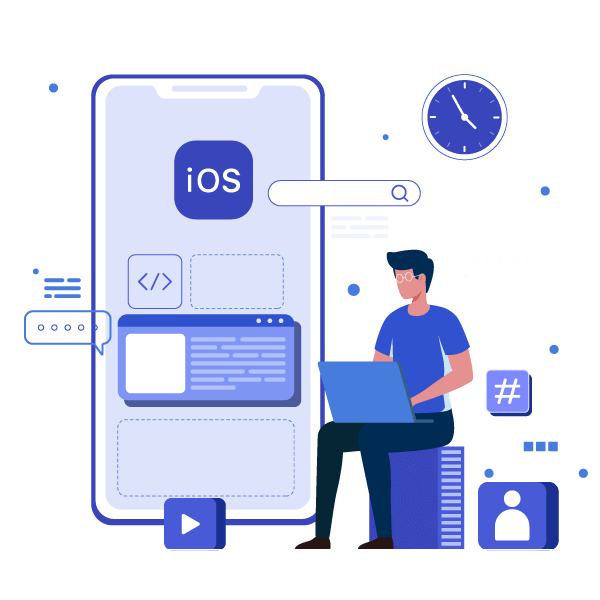 Our Skills In Developing iPhone Apps
It is well acknowledged that Global Matrix Solution is the best firm for creating iPhone applications. Our work is well renowned throughout the world. Our team of developers has a wealth of knowledge and approaches every project with the utmost professionalism. Our company's developers are skilled at using cutting-edge technology.
Yii

Codelgniter

Zend

Django

Java

JavaScript
Take Your Business To Next Level With Our Web Development Solutions
Best App Development Company
Send us your suggestions, and we'll create an app that your users will adore. Who believes us? CEOs, directors, and business owners. They adore our guarantee, reputation, and customer-focused philosophy. In today's industry, entering the mobile app market is essential for business success. Our designs are intended to increase sales and expand your clientele. With our end-to-end solutions, let us assist you in catching up to your competitors.
Request Free Consultation
Guaranteed Response Within 1 Business Day
Let's Talk About Your Goal