The most effective business cards have components that serve to remind the reader of their unique offering. In this instance, the vivid and colourful pattern is ideal for a floral business.
The use of transparent or translucent business cards made of a specific polymer resin that diffuses light as it passes through is another trend that has been gaining favour. There are cards for every preference, from frosted to semi-transparent.
This striking business card has eye-catching designs and colour choices with raised spot gloss embellishments. Like all successful designs, it also communicates a crucial brand message: here is the source of originality and innovation in ideas.
This card, created for an interior design firm, combines classy and fashionable typefaces and colour schemes that are likely to inspire you to create your own. This business card clearly exalts the values of beauty and graceful simplicity as a marketing tool for a company that focuses on aesthetics.
This set of husband-and-wife business cards, which perfectly compliment one another like this lovely business partners, is another illustration of a successful marketing strategy.
In today's design industry, it is common to utilise vibrant accent colours over neutral backgrounds. Look at how this simple card strikes the perfect balance by adding a dash of colour on one side.
This geometric, minimalistic design successfully conveys concepts like dynamism, productivity, and advancement.
If you want to convey a sense of youth and vitality, choose this lively and citrus-colored card. Out-of-the-box thinking is also shown through the colour scheme and inventive scale utilisation to make the brand name bleed over the page.
Business card designs are now following flat design trends, as shown in this vibrant rebranding effort for a youth organisation. The design is vibrant and young, in keeping with the company's mission to inspire youngsters via dance, music, and design.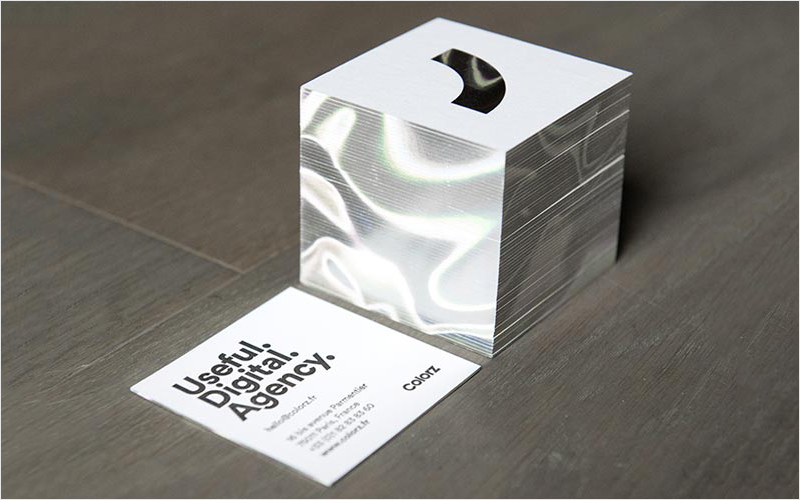 This square business card deviates from the typical in both shape and the usage of a holographic foil edge, which is an unconventional choice.
This sample may provide you another concept for a blind embossed business card and motivate you to design your own white-on-white inscriptions.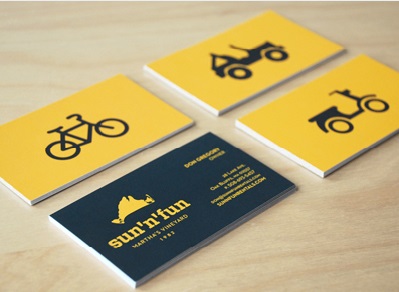 The combination of straightforward but attractive iconography and an eye-catching colour scheme make this fun and straightforward business card design effective.
Contact Us To Design Your Business Card
GMS business card experts can assist you with your needs. You already have ideas for creating your business card, and we'll turn them into reality.