GMS 3D Game Modeling Company
A 3D game design studio called Global Matrix Solutions creates top-notch, meticulously detailed 3D character models in accordance with the needs of the client. We are one of the most dependable and well-known 3D game design and modelling companies thanks to our experience and proficiency in satisfying the client's character creating requirements.
GMS Company that designs video games in 3D
One of the top 3D animation game design companies is Global Matrix Solution. Our designers have years of experience in this area and can create and deliver engaging characters that meet your needs. Your ideas can come to reality thanks to our programmers. Our game designers will make the actual game you had in mind for you if you just let them know what you want in it and how you want it to look. Our designers are skilled at creating games from nothing. We create characters that are the ideal fit for your video game or animated film. ​
GMS's 3D game modelling and design services
Amazing 3D character design is a skill our 3D game designers possess in spades. In order to create appealing 3D characters, we employ the most cutting-edge equipment and methods. Here is a list of every service we provide for 3D game design.
It all starts with the idea of the character that you have. We will understand what you want; then, we will understand the use of the character and the environment in which it is going to be used. Based on this information, we will develop a concept art of the character. The concept of the character will portray all the emotions and characteristics of the character.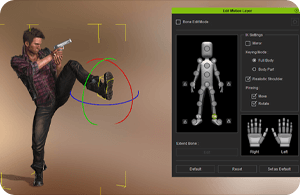 Actions give a character life, and when a character performs some of these actions, it is referred to as animation. To make the character fit your game or animation, we rig it. To ensure that it seamlessly integrates into your reality, we add a variety of animations in character. The animations will be selected in accordance with the character's traits.
The character will be modeled, unwrapped, texturized, rigged, skinned, and morphed as part of this service in order to make him as realistic and detailed as possible. Additionally, we include animations to give the character life. We will produce the 3D character in accordance with all of your specifications and technical requirements.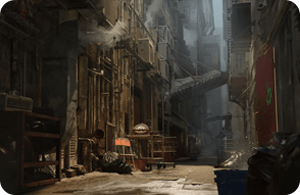 To define the character's appropriate mood and audience, you must pay special attention to detail when creating a 3D scene for your game or animation. Due to our extensive expertise and knowledge of the dynamics involved in creating 3D environments, we are able to create any scenario you can think of.
Nowadays, 3D animation plays a significant role in the e-commerce sector. For all types of assets, including small electronic devices and automobiles for presentations and videos, GMS offers 3D asset production services. We are able to create a realistic-looking 3D design of your content in addition to the background.
Solution for Custom 3D Game Design
The use of 3D design is growing across a wide range of sectors, including mobile apps, video games, computer-animated movies, animation movies, environments, assets, props, and many more. At GMS, we compose and build naturalistic 3D characters, creatures, settings, and objects that seamlessly fit into every scene.
We Create Stunning 3D Character
Main gaming character will become a face of your game.
Impressive 3D characters created with vector graphics
Our skilled high-end designers will produce stunning 3D character designs for you, offering fresh concepts and the most effective combinations to appeal to the intended audience.

Additionally, we have seasoned high-end designers who produce stunning 3D character designs for you and offer original concepts and the most effective combinations to appeal to the intended demographic.

Our own 3D characters perform a special and crucial role in instilling brand value in the minds of users while also communicating information.

No matter how simple or sophisticated your design is, use our imaginative visual designer to create your character.
Advantages of Our 3D Game Design Service
With our service for 3D game development, we provide several benefits. These benefits enable us to outperform the competition and provide better service to our clients. Here are some benefits of GMS 3D game design.
Outstanding custom design
We offer superb bespoke designs that are created in accordance with your needs and preferences, and the designs accurately capture the qualities that you defined.
Our approach for creating 3D animations includes a number of quality-critical steps, ensuring that the final animation you receive is fluid and provides great performance.
Expert Team of 2D Designers
The best team to build the ideal 3D animation and characters is our group of knowledgeable, qualified, and committed 3D designers.
Because we are aware of the fierce competition in the industry, we have maintained a very flexible price structure to accommodate all spending levels.
Transparent Communication
To keep our clients informed of all project-related activities, we designate a professional project manager for each of our projects.
The rest is up to us; all you have to do is share your concept or what you want. We offer full support from planning to design to adding emotions for all of our projects.
Start Your Dream Project With Us
Working with some of the best innovative ideas and brands across the world.
Contact Us To 3D Character Design
GMS 3D Character Design experts can assist you with your needs. You already have ideas for creating your3D Character Design, and we'll turn them into reality.