Create a Custom Grocery Delivery App
Putting your veggie business online is not simple. We are here to adapt our offering to your branding and get you set up to sell produce and other supermarket items online.
Delivery Service App Solution
Explore Your Business With A Grocery Delivery Service App Solution
Use the supermarket delivery app to avoid the confusing ordering process and long lines. Organize and manage everything while seated at home using a lean admin panel.
Create effective tactics by utilising features like push notifications and give your clients up-to-the-minute information about new offers to boost your ROI.
Effective Business Promotion
Utilizing a powerful admin panel, try to entice clients with loyalty rewards, introduce referrals, and take additional steps to advertise your company.
Use the extensive analytics incorporated into the app to examine your company's success. Recognize problems and take firm action to investigate your business.
Flexibility In Payment Methods
For improved user experience, very little time is spent throughout the order procedure. Allowing many payment options will enhance the user's overall app experience.
You may improve your business process to streamline deliveries utilising a robust admin panel by using this APP to follow your drivers in real-time, analyse their performance, and track them in real-time.
Here's a Quick Look At Our Grocery Delivery App.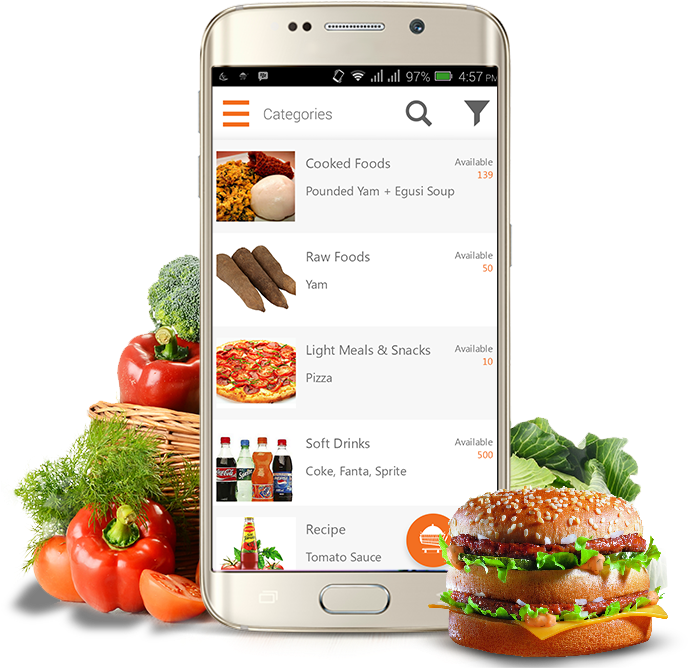 With complete control in your hands, you can monitor and manage everything from the comfort of your home utilising a smart dashboard. Analyze the performance of the app and take action.
Be the one to provide a user-friendly website and app. utilising fantastic features, give them a multi-channel experience.
Give your drivers the option to use the Route optimization feature to go quickly between locations, and you can guarantee on-time deliveries.
Delivery Service App Solution
Explore Your Business With A Grocery Delivery Service App Solution
The resulting programme may be distributed globally because it supports multiple languages and currencies.
To meet the enormous volume of grocery orders, the products are constructed utilising cutting-edge technology and rigorously tested.
Our services provide extensive features, integrations, and customizations that are fully branded and personalised.
With our Grocery Delivery service app, we guarantee that you will receive complete support and maintenance and the highest possible returns on your investments.
Why Global Matrix Solution
Fulfill your On-demand APP Development Vision
Support on our client's preferred communication medium as soon as possible.
Stay current and contribute creative suggestions for the greatest technical products.
We protect all relevant data. In the event that you lose any important data, we maintain backups.
Join our forum and post your thoughts. We'll turn your concepts into tools for starting businesses.
Provide you with professional advice on how to develop a project that maintains your firm operating.
Take Your Business To Next Level With Our Web Development Solutions
Best App Development Company
Give us your suggestions, and we'll create an app that your users will adore. Who believes us? CEOs, directors, and business owners. They adore our guarantee, reputation, and customer-focused philosophy. In today's industry, entering the mobile app market is essential for business success. Our designs are intended to increase sales and expand your clientele. With our end-to-end solutions, let us assist you in catching up to your competitors.
Increase Your Market's Size With A Grocery Delivery App
Look No Further If You Already Have An Idea For Your Grocery Delivery App
Global Matrix Solution Grocery App specialists can help you with your entire requirements. You have your ideas for developing your online grocery marketplace; we have all the tools and technologies essential to help you establish them.