2D Character Design Services
We have created 2D characters for renowned partners like Glenmark, Sikandarji, Ludo Empire, etc. at our 2D character design studio. Even though our 2D character designers offer our clients original ideas and inventive solutions, we are able to forge lasting bonds with the majority of them.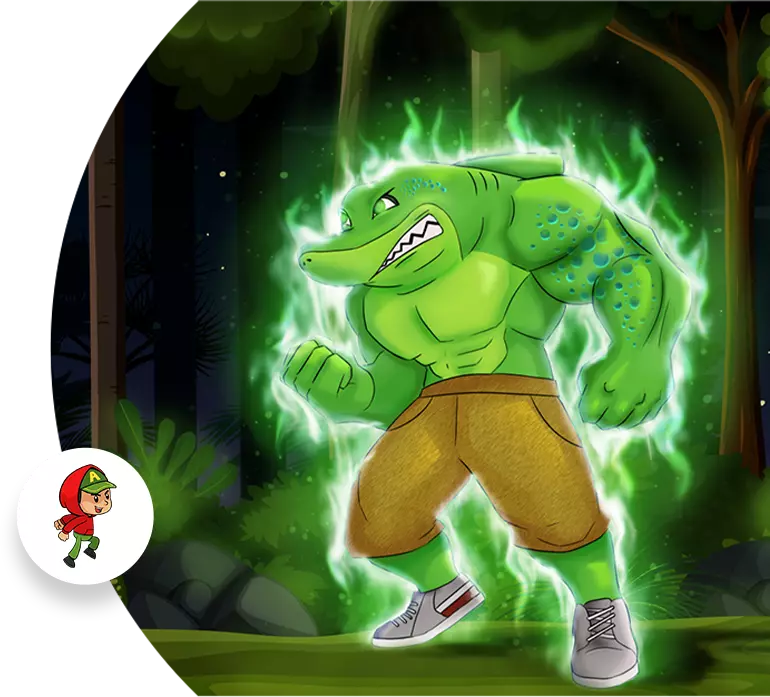 Best 2D Character Designer
One of the top 2D animation character design companies is Global Matrix Solution. Designing 2D characters for mobile games and animations is a specialty of our designers. Our creators are aware that the player will take on the role of the character while playing the game, thus the character must be just as compelling as the game itself. In terms of animation, the character will be the one to convey the entire narrative.
We create appealing 2D characters using the most recent technologies. Our characters will seamlessly fit into any cartoon or video game world. We also offer fresh concepts and the ideal character combinations that will captivate your intended audience.
Our
Professional 2D

Artwork Services
Character design for the heart of games and animations is a specialty of Global Matrix Solution. Millions of users have been amused and motivated by our 2D art.
2D Character Design Services
Beautiful 2D character design is crucial for efficiently maintaining your audience's interest. At Global Matrix Solution, we offer our clients expert 2D Character design services so that the game or animation's characters can serve as a point of contact between players and the game or animation.
Our designers can capture all the vital elements of a 2D character using the sketch, and buyers can view visual samples of the characters as well. In order for you to select the ideal 2D character, our designers can sketch that character from a variety of angles.
We can provide you with a 2D character photo and image for a game, an animation, or your brand or product. We will first learn about your needs before creating a character, and the character will be developed in accordance with the role that he or she will play. The persona will exhibit all the positive traits you desire.
No matter what type of 2D animation you want to create—a movie, a series, or a single video—our designers are skilled enough to satisfy all your needs. The cinematic animation trailer for your game can also use the assistance of our designers. You can also hire a company to create promotions or adverts for your company's name or goods.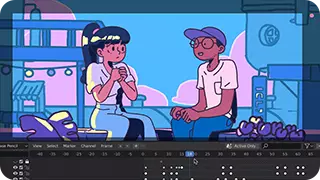 Our aim is to create a character that, like Kratos from God of War, is as unforgettable as the game. We concentrate on creating a character that is ideal for the game's narrative and setting. The characters that our team created are remarkable, and they are extremely important in presenting the story through their appearance and mechanics.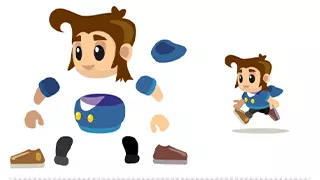 The game's characters should perfectly fit into the surrounding area, yet it might be difficult to make different characters seem like they belong there. The characters can simply merge into all gaming environments thanks to the final file presentations that our designers may create for them.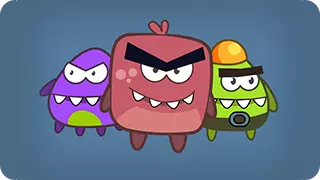 Unique vector 2D characters created by our 2D character artists are scalable on numerous platforms. You may employ vector drawings on a variety of print and digital platforms since they are portable. Innovative vector-based 2D designs created by our designers can assist you in reaching the intended audience.
People love to interact with the 2D characters we develop!
Custom 2D Design Solutions
Numerous industries are expanding the use of 2D character design, including mobile applications, video game applications, animated films, comic books, and many more. At Global Matrix Solution, we compose and design organic people, creatures, and objects that can integrate into any setting.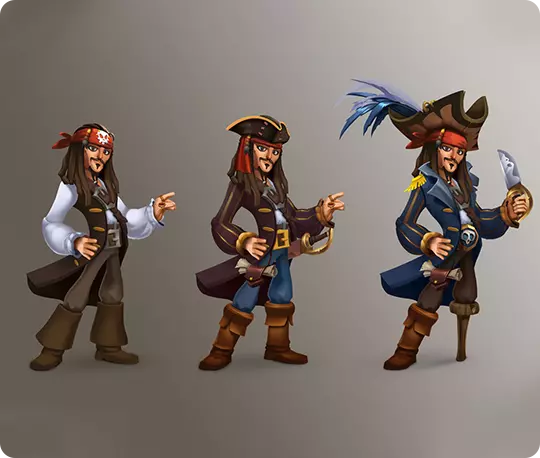 Effective Character Representation with Vector Design
Advantages of the Global Matrix Solution for 2D Character Design
With our service for 2D Character Development, we provide a number of benefits. These benefits enable us to outperform the competition and provide better service to our clients. The following are some benefits of using Global Matrix Solution 2D Character design.
Outstanding custom design
Our gifted designers create superb custom designs that are curated in accordance with your needs and preferences and accurately reflect the qualities you highlighted.
Our 2D animation creation process includes a number of quality-critical steps that assist us make sure the final animation you receive is fluid and ensures good performance.
Expert Team of 2D Designers
Our 2D artists have experience creating a wide range of 2D characters that represent different traits. When it comes to creating the ideal 2D characters, our crew is the most dependable.
You should use Global Matrix Solution since it is affordable. Share only your proposal and the associated budget; the rest is up to us. We offer the most competitive prices for professional 2D character development services.
Transparent Communication
We assign a professional project manager to your project as soon as we begin designing your character or animation so they can keep you informed of every development.
You should use Global Matrix Solution since it is affordable. Share only your proposal and the associated budget; the rest is up to us. We offer the most competitive prices for professional 2D character development services.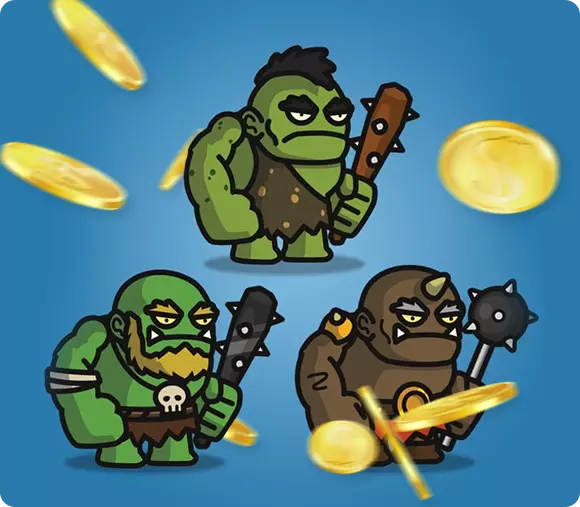 What is the price of creating a 2D character?
A single 2D character would cost between $500 and $5,000 to design. It might cost up to $12,000 to create a character with all the sophisticated features and capabilities, including face morphing, rigging, muscle rigging, texture set variations, accessories, and more.
We want to Design 2D characters for you.
Our Designers offer high-class, very effective 2D character design services. Our experts use some of the best and latest technologies to provide you best 2D character design.